Description
Professional interior design, customized for you, all online.
"Sandra listens. Then she takes your dream and creates a living space with furnishings, window treatments, lighting, color, and texture so that you feel you've come home to a place just right for you and your family."
— Jennie
Who is online interior design right for?
Online interior design is for the client who needs help furnishing their rooms and layering in accessories to tie it all together, but is willing to gather information and do their own purchasing. This service gives you the tools and resources needed to execute excellent design from wherever you are.
​If your home is undergoing construction, a gut renovation, or requires meetings with architects and contractors, you're a full-service client. Not local to the NY area? Contact us, as we work out of town on a case-by-case basis. Like, if you're in Cali, I may be willing to come to you, say February?
How does online interior design work?
The same team of experienced designers who work on full-service projects also work on online projects.
That means you get the full-team experience and the same level of attention and detail as full-service clients, within a six-week time frame.
After purchasing your design package, you'll receive an email with clear instructions on what to do to get started. These steps include:
Selecting inspiration pictures
Filling out our design questionnaire
Measuring your room using our measuring guide
Taking photos of the space​​ and any items you wish to keep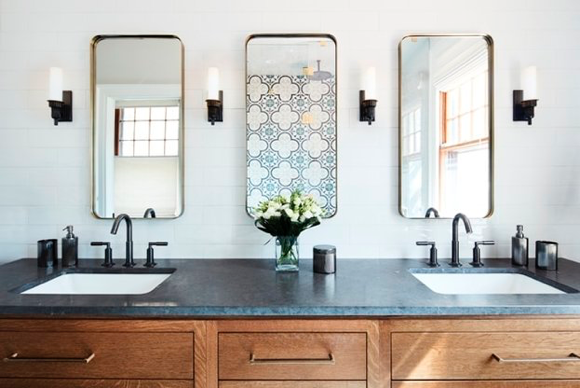 Once we receive your items, our designers begin working on your elevation and floor plan, so that you know exactly where to place everything. The team then selects furnishings for you based on your design questionnaire, desires, style, and budget.
After the heavy-duty design work is completed, you will receive a clear and comprehensive design pack that shows you exactly how to tie it all together. You choose the pace at which you purchase and update your space. Our design pack includes:
A floor plan
A key elevation
Inspiration images
A customized shopping list
Suggestions for art placement or how to make a great bed, etc. (room dependent)
"Sandra has an approach that captures the essence of the home, modern feel of the times, and reflects the character of the homeowners—truly a gift."
—Shannon